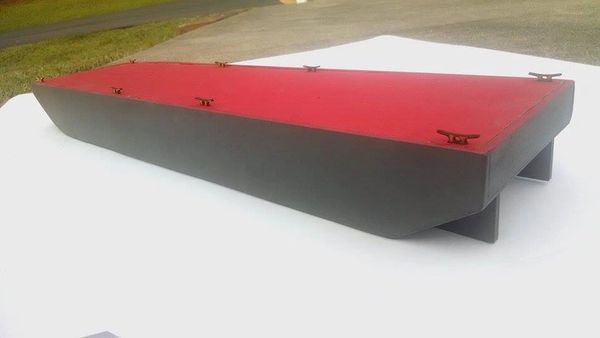 23" Flat Deck Barge
23 Inch Flat Deck Barge

This barge features interchangeable decks! Change the type of barge in one quick switch of the decks! Add an extra deck if you would like to have different cargo set ups.





Features: 


-(1) Complete flat-deck barge hull
-CNC cut Furniture Grade birch hull and deck
-Removable and interchangeable decks for different kind of cargos
-(6) Laser cut cleats for attaching ropes while under tow
-(2) static rudders mounted on bottom



These kits come unassembled and unpainted. The cargo such as the lump coal and stone are NOT included.