73" 1/12 Offshore Sport Fisherman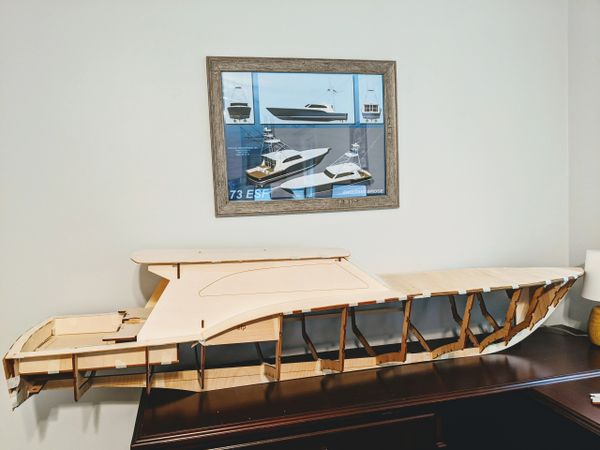 73" 1/12 Offshore Sport Fisherman
73" 1/12 73' Offshore Sport Fisherman
Features: 
-Laser cut keel and frames 
-Laser cut cabin with engraved rear deck
-Laser cut sheeting
-Basswood sticks
-Hard Balsa Sheeting for bottom
-Precut shaft alignment holes and rudder holes
-Servo tray
-Basic instruction manual
**Optional** build board and engraved stand.
These kits use 5/16" drive shaft tubes for use with 1/4" drive shafts. Rudder holes are 3/16" for use with 3/16" brass tube and 1/8" diameter rudder posts. Hardware is not included but info is below for what you will need:
-(2) 5/16" x 24" brass tubes 
-(2) 1/4" drive shafts at least 28" long each
-(2) rudders with 1/8" posts which are available on our website
-(2) 3/16" brass tubes to hold rudder at least 2" long each
These kits come unassembled and unpainted. Motor, propellers, tuna tower rods, hardware and electronics are not included.